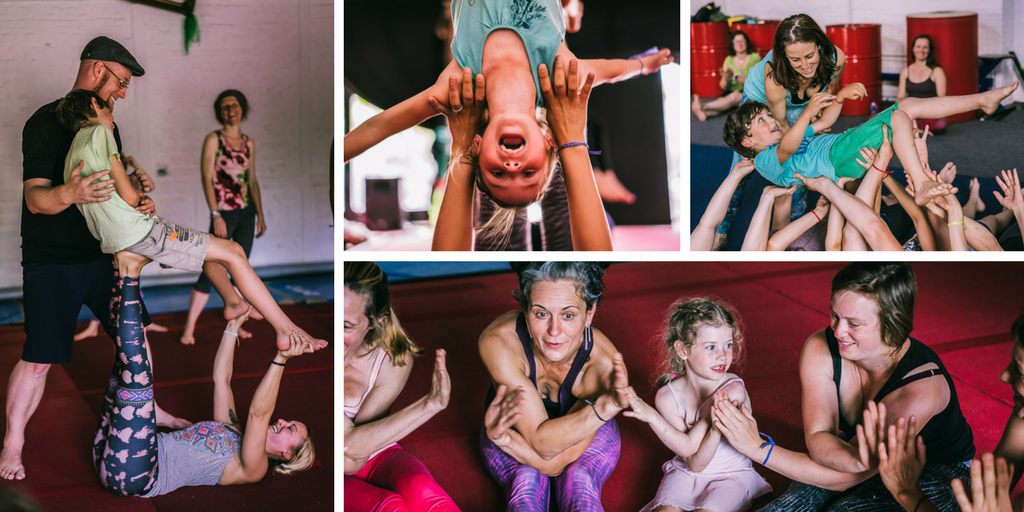 Acroyoga is a playful blend of partner yoga and acrobalance. Acroyoga is a dynamic training that gives you strength, balance and flexibility. Acroyoga combines the wisdom of yoga, the dynamic power of acrobatics, and the loving kindness of healing arts. These 3 elements form the basis of a practice that cultivates trust, playfulness, and community.
Acroyoga has 3 main elements:
Solar Acrobatic Practices that cultivate trust, empowerment and joy.
Lunar Healing Arts Practices that cultivate listening, loving and letting go.
Yogic Practices that cultivate breathe awareness, life balance and connection.