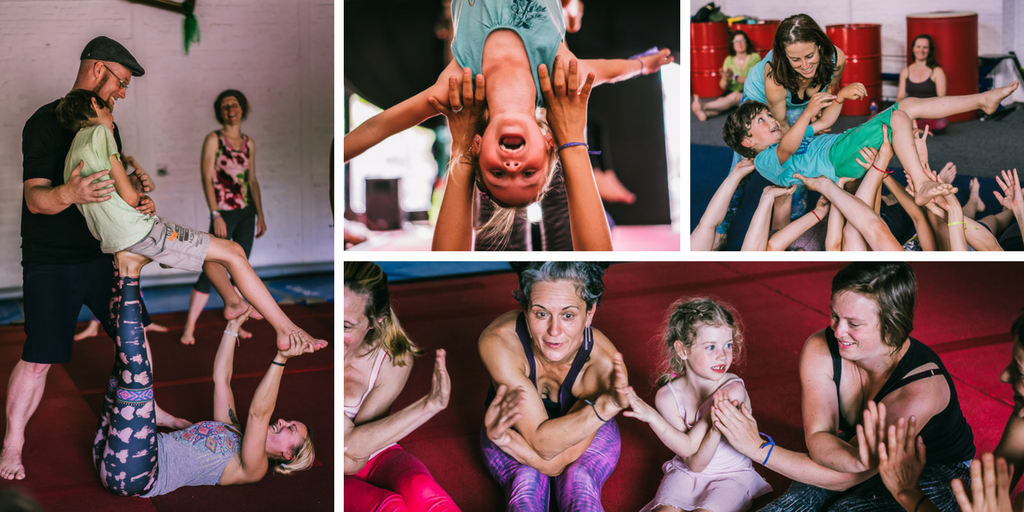 Family AcroYoga is a playful union of partner yoga, acrobatic flying poses and games.
Family AcroYoga is a great way for kids to increase understanding of themselves, others, and the world, while having fun!
Family AcroYoga is an amazing way for children to stay (or become) positive, strong, balanced, and healthy.
Family AcroYoga engages a child's natural, unlimited energy, and conveys essential lessons in positive thinking, body and mind awareness.
Family AcroYoga provides a time and space for kids and their adult friend/parents to play and have fun together.
Family AcroYoga also includes the healing arts and massage. Every session finish with massage. Both children and parents will learn to give and receive massage.
The workshop and classes are open for everyone. Children under 12 years have to be companied by an adult.